THIS IS A STANDARD DESCRIPTION TO CUSTOMIZE AS NEEDED.
BERNARDELLO LUIGI GUARANTEES WITH PROFESSIONALISM THANKS TO HIS EXPERIENCE INNOVATIVE AND PERSONALISED SOLUTIONS IN ACCORDANCE WITH THE CUSTOMER TO FACILITATE THE BEST GROWING MANAGEMENT.
Tunnel greenhouses generally used for a significant cultivation of mushrooms for which careful choices are needed to ensure consistent gains.
Distinguishing features:
♦

Professionality

of the "turnkey" plant with advanced air-conditioning systems;
♦

Environmental safety

based on established law;
♦

Huge volume

of the polycentric arch structure to optimize available space;
♦

Strength and solidity

of the structure given by the choice of its components.
Key Factors for Success:
♦

Control and regulation

of humidity and temperature;
♦

Automatic irrigation

system;
♦

Periodic sterilization

.
Product
Code
Aisle
Width
Standard
Length
Spaces
between Arches
Anchorage
Ridge
Height
M8.2
8,2 meters
30 meters
2 meters
from 50 to 100 cm
3,5 meters
Furthermore:
Maximum duration, stability and strength of the structure thanks to:
♦ Prior study of stability, of tensile and compressive strength in the mobile or fixed greenhouses;
♦ Lateral stringers to fix all arches;
♦ Adequate cross supports;
♦ Zinc-coating of all tubes and profiles to protect them against corrosion;
♦ Anchorage through cement or plates on the ground.
Fungaia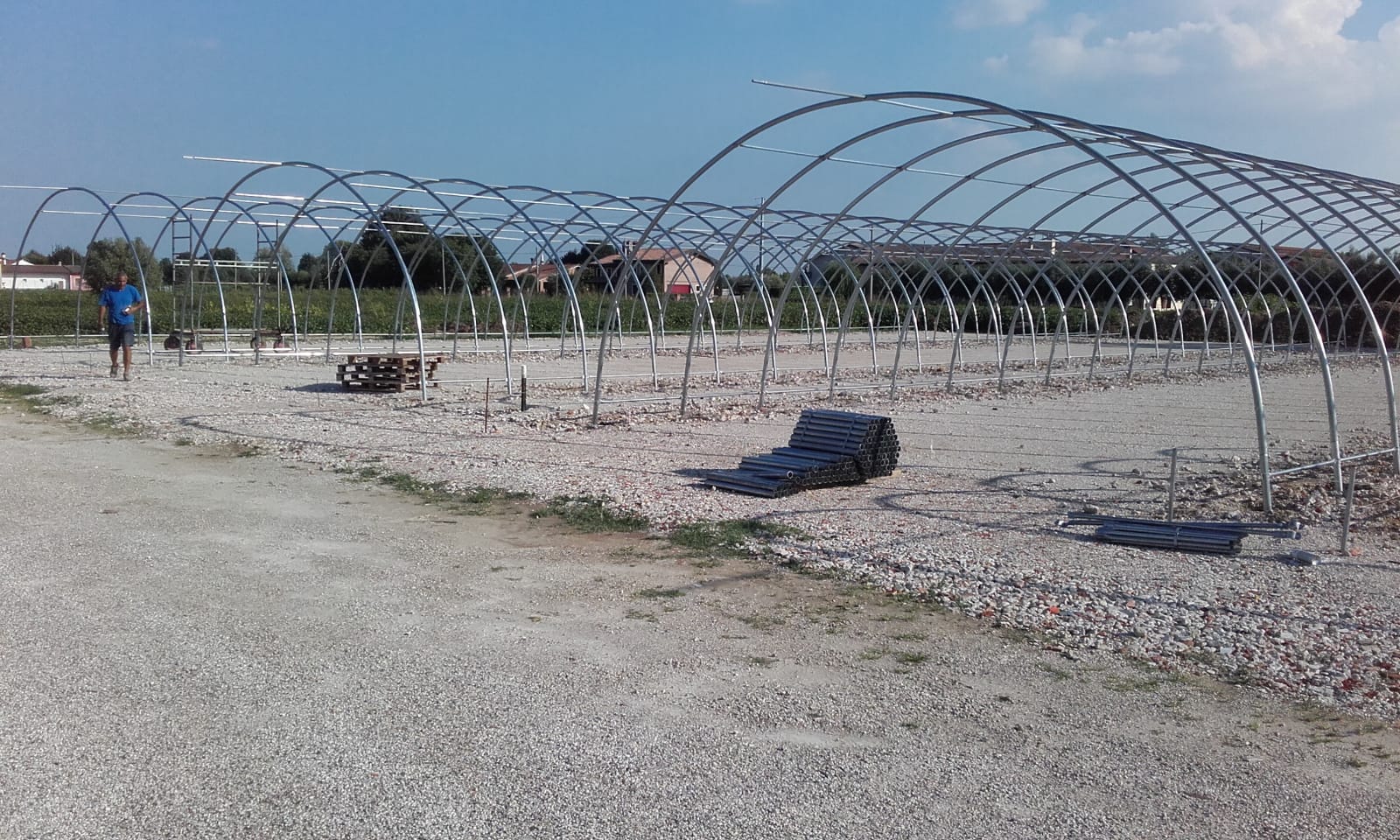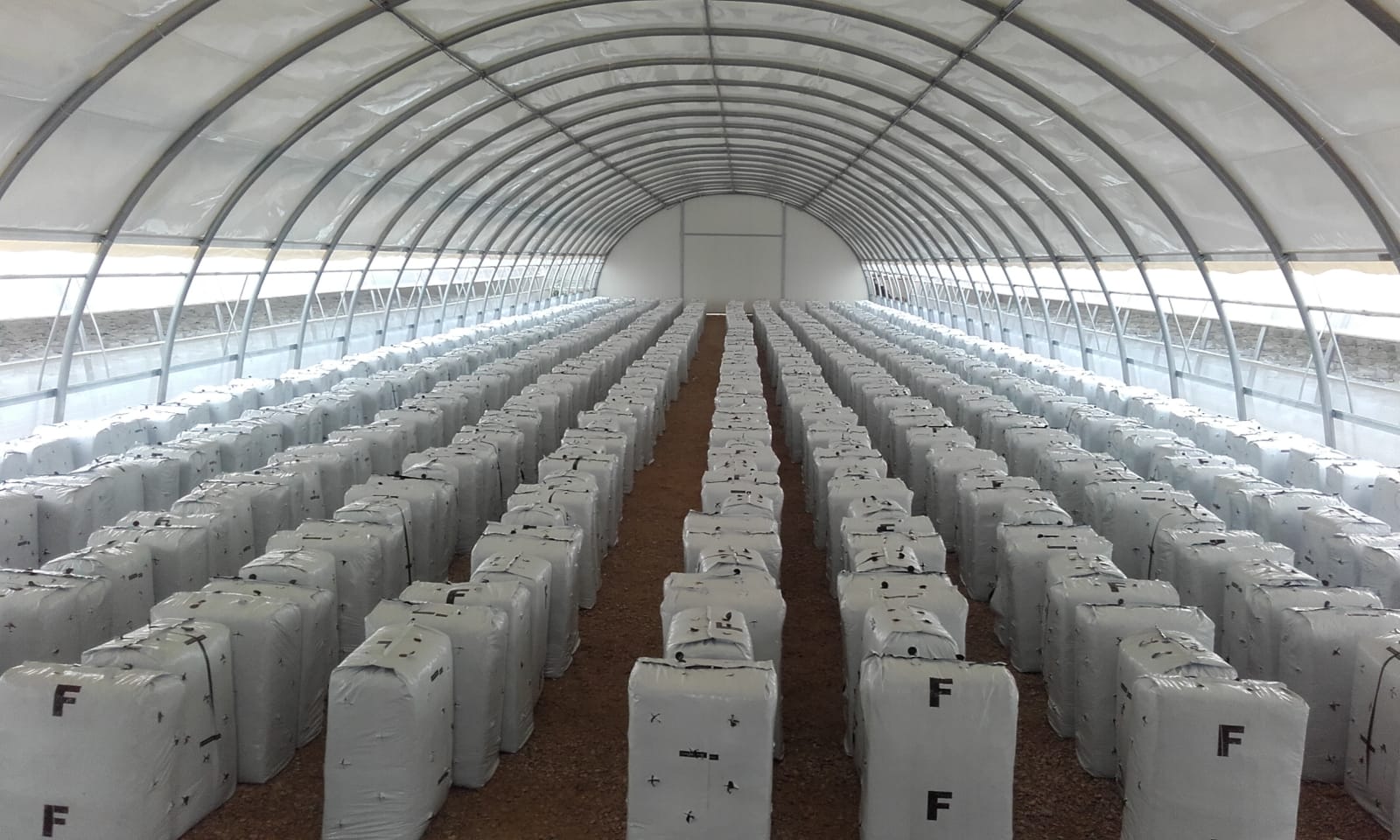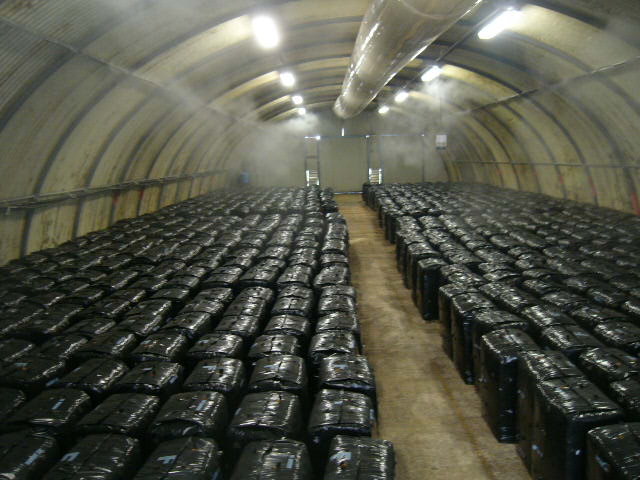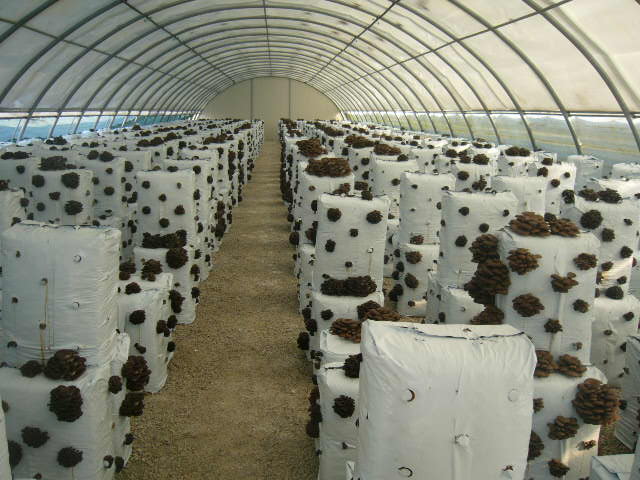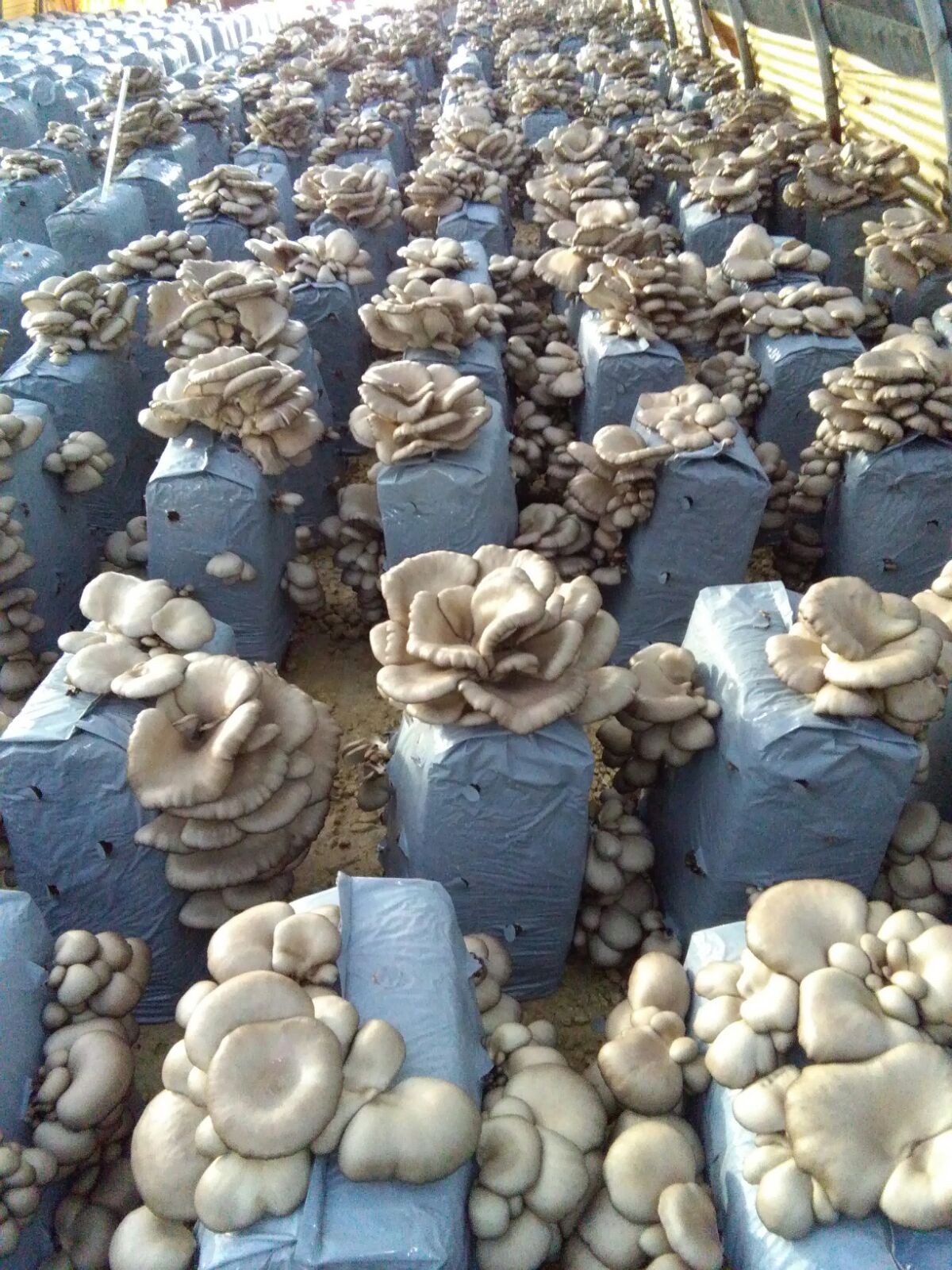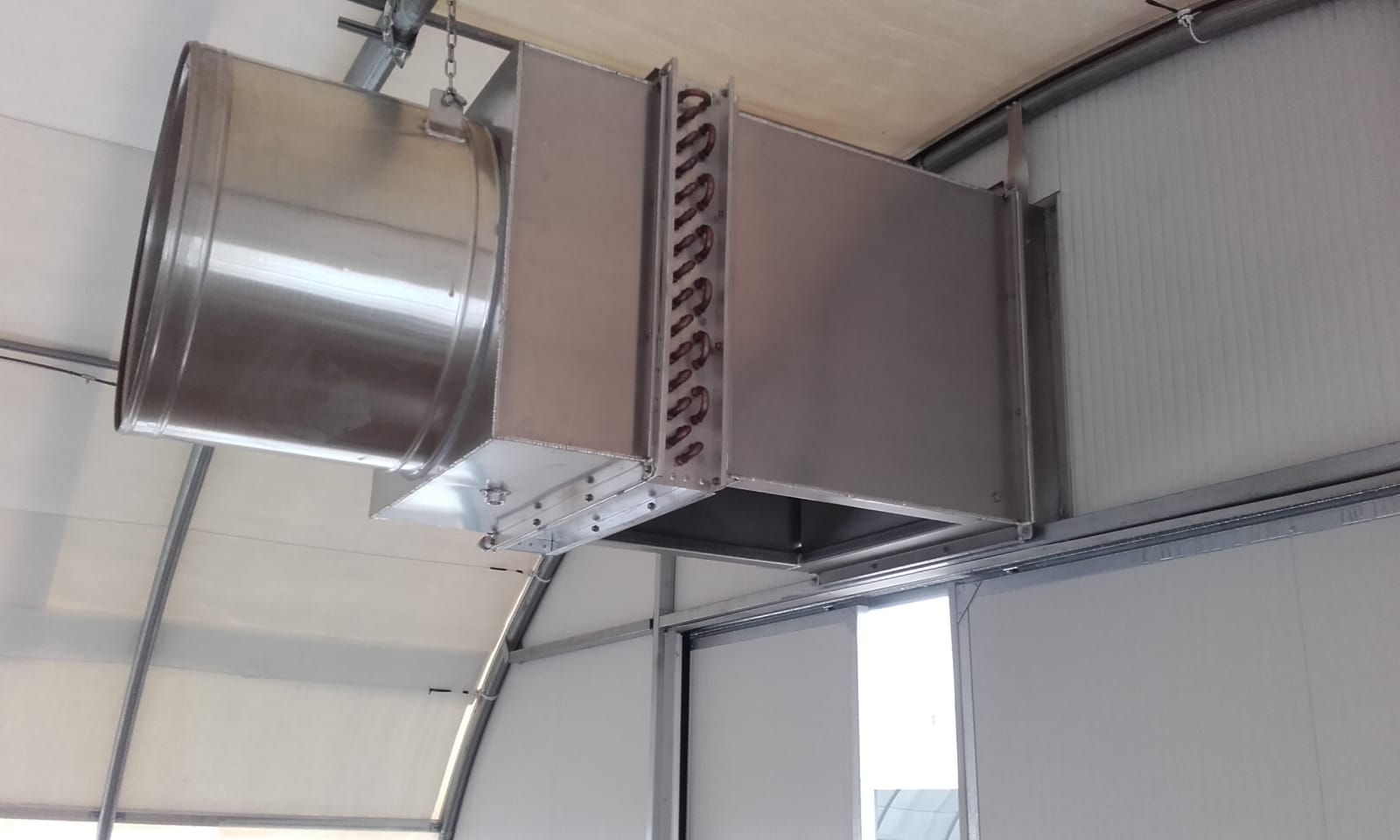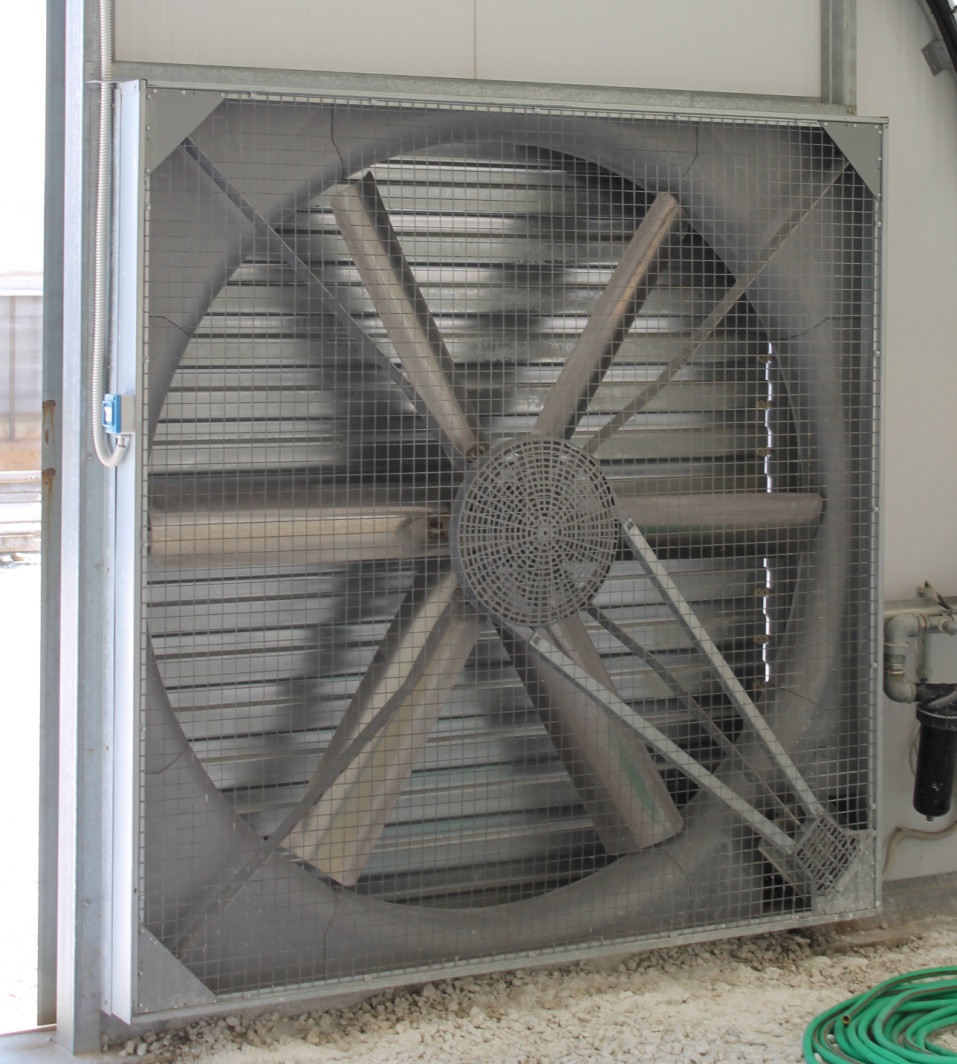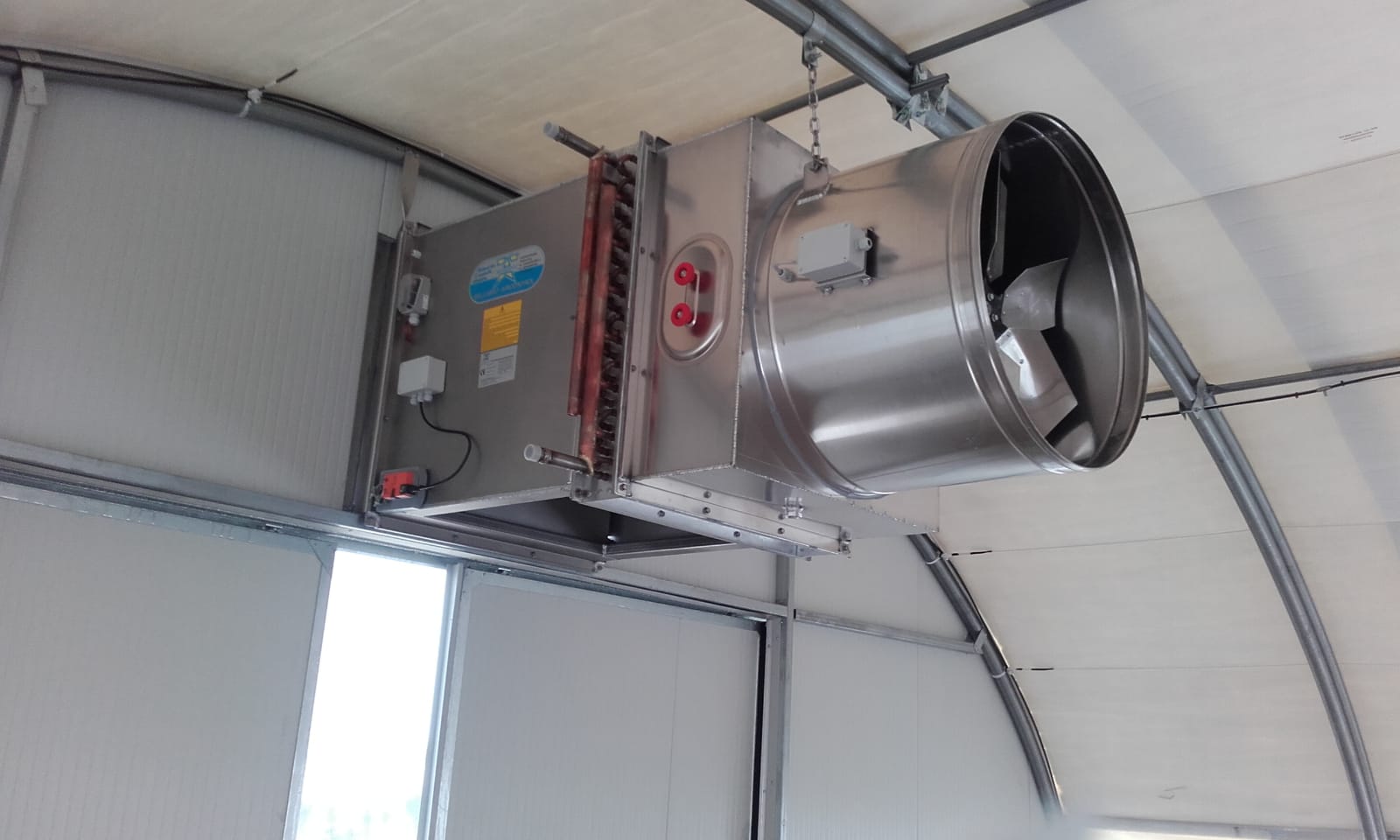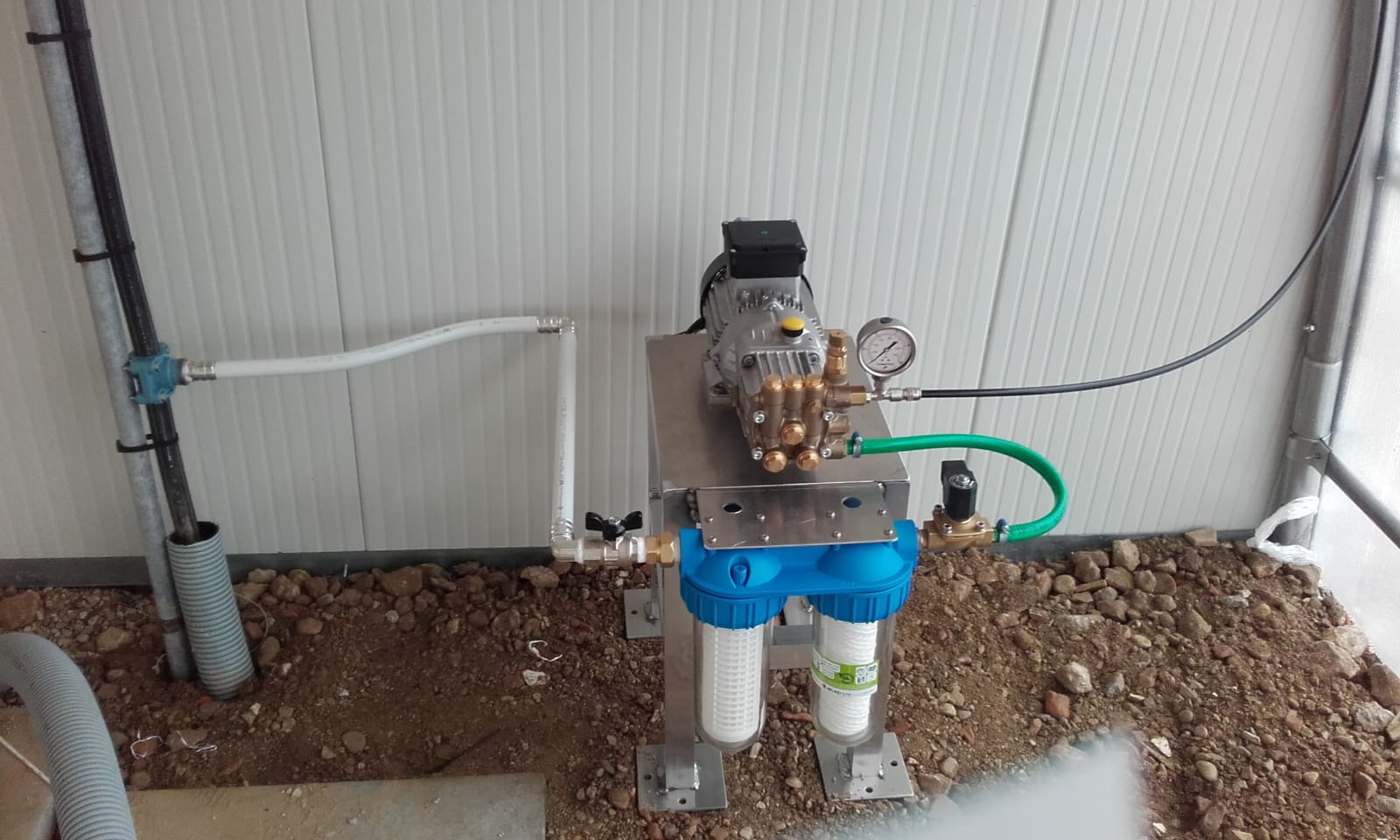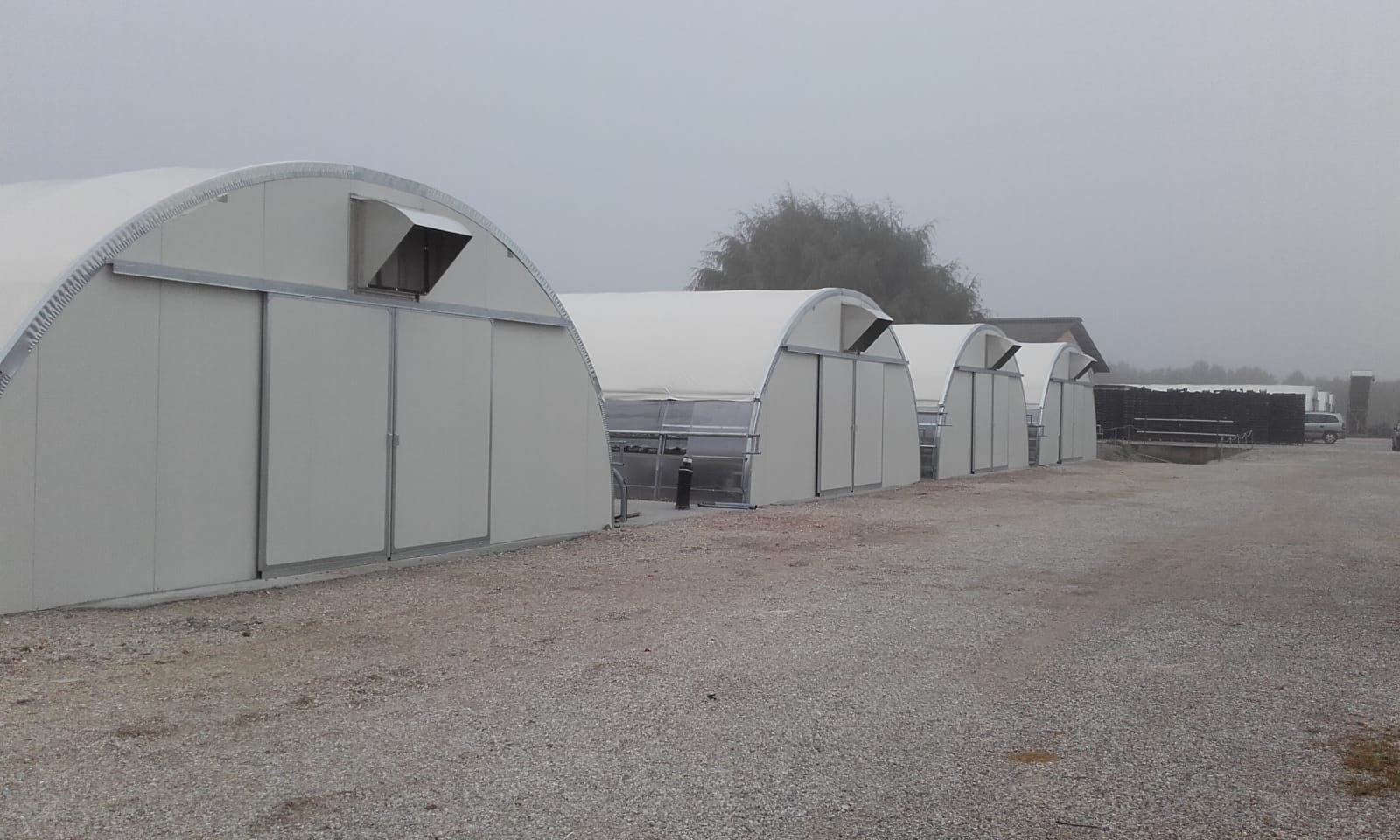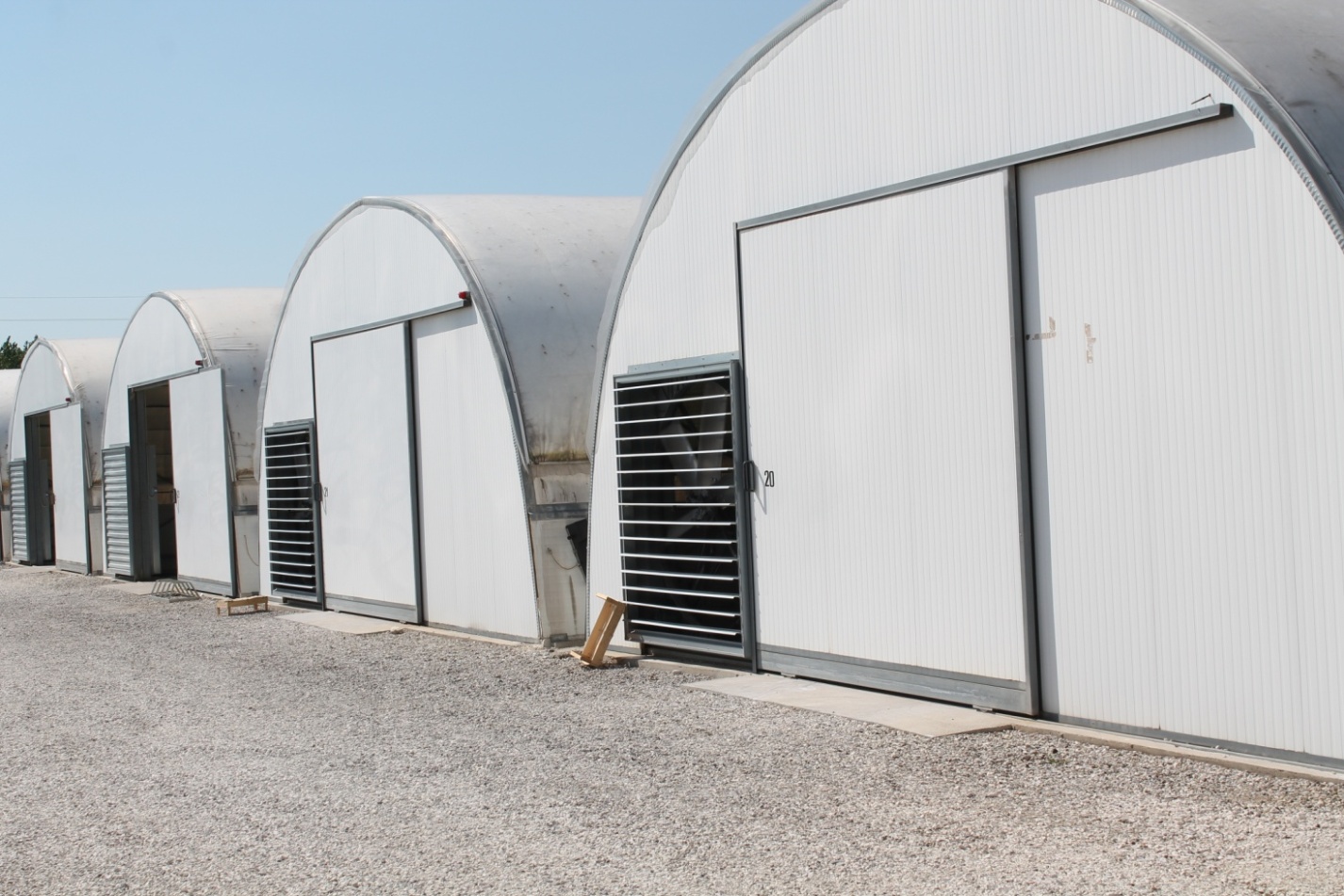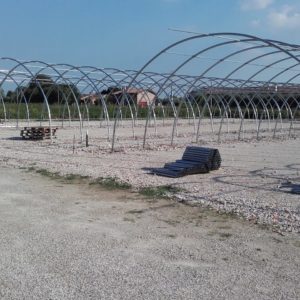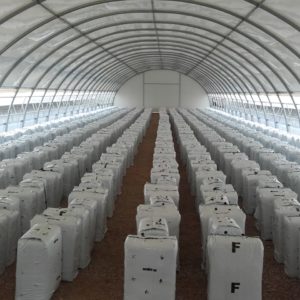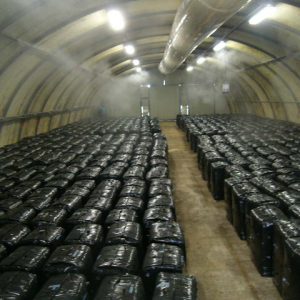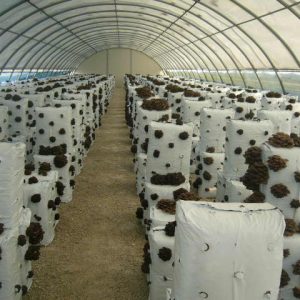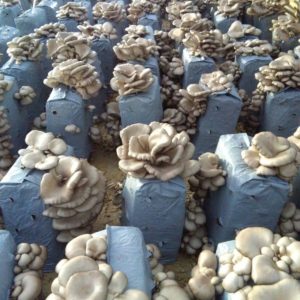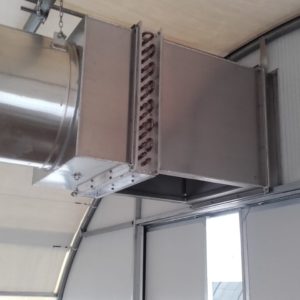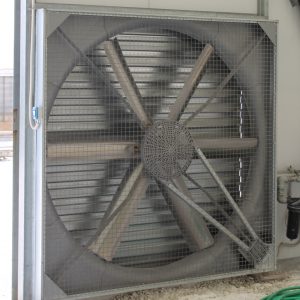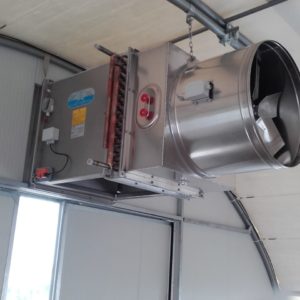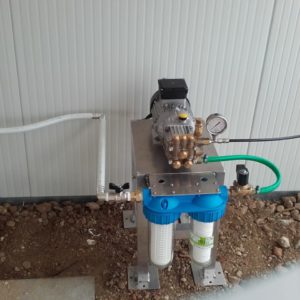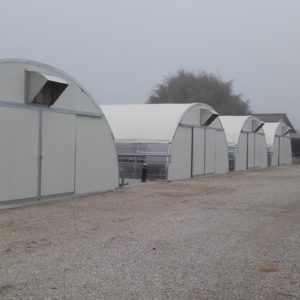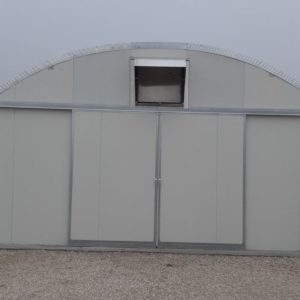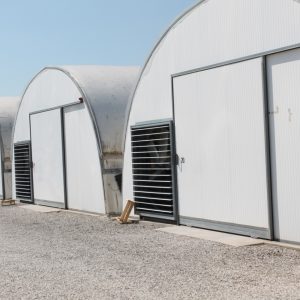 Complete with professional air conditioning and irrigation system
adequate for PLEUROTUS mushrooms cultivation which is composed by:
♦ Air conditioning unit (heating/cooling) through the variable-speed ventilator;
♦ FOG Nebulizing and humidity control system;
♦ Large air extractor;
♦ Cooling system;
♦ Internal and external temperature/humidity control unit
Appropriate heat insulation and limited brightness thanks to:
♦ Front and back closure with thermally insulated sandwich panels with polyurethane foam (thickness 4 cm) and external walls in pre-painted zinc-coated metal sheet;
♦ Internal coverage in co-extruded plastic film which contains a double layer of white glass wool;
♦ External coverage in long-lasting ivory plastic film;
♦ Zinc-coated profiles to fix the coverage.
Airtight structure closing thanks to:
♦ Front door (sliding or swing) size 2 x 2,3 h meters or as required.
Best use of space:
♦ Up to 3,5 meters of ridge height;
♦ Polycentric arch structure.
Optional:
Lateral manual or motorized roll-up opening system.
DIAMETER AND THICKNESS
Arches
Ridge Tube
Lateral Stringers
Cross Supports
Diameter 60 mm
Diameter 32 mm
Diameter 32 mm
Diameter 32 mm
Thickness from 1,5
to 2 mm
Thickness from 1,5 to 2 mm
Thickness from 1,5
to 2 mm
Thickness from 1,5
to 2 mm